CHILDREN & TEEN BOOKS
To purchase a book, click on the book and you will be taken to the purchase page. If you are not taken to
the link to buy.. you can go to
www.amazon.com and search for THOMAS SARC
Books also available for KINDLE, NOOK, etc. Prices vary for print and E-Books. If you find that prices are
different for print books from those published here, email tsarc@aol.com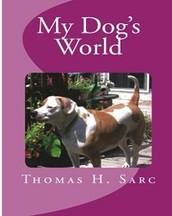 MY DOG'S WORLD $9.99

The author's dog, Ginger, has dreams just like you and me. She dreams that she is a doctor, airplane pilot and much more. Ginger shows that you can be whatever you want to be, no matter who you are (even if you have a tail)!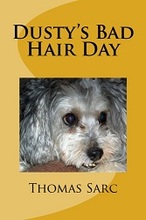 DUSTY'S BAD HAIR DAY $9.99
Dusty is a cute little dog but always had problems with his tangled, messy hair. Nothing Dusty did would fix his hair to make him look like a normal dog. Poor Dusty! What will he do?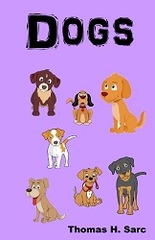 DOGS $9.99
Dogs are our friends and help us in many ways. This entertaining children's book will show how dogs play with us, work for us and keep us company.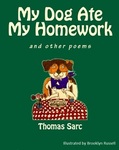 MY DOG ATE MY HOMEWORK $9.99
My Dog Ate My Homework is a collection of poems for children written by Thomas Sarc and Illustrated by Brooklyn Russell.See more titles by Thomas Sarc at www.thomassarc.com.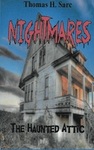 THE HAUNTED ATTIC $9.99
A boring town and a bunch of kids with nothing to do after school spells trouble when they investigate a haunted attic!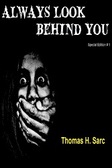 ALWAYS LOOK BEHIND YOU $12.99
Always Look Behind You, which will be published in different editions several times a year, is a collection of horror fiction, poetry, humor, historical fact, photos, illustrations, etc. Subjects will range from mystery, murder, macabre, monsters, ghosts, paranormal and things that go bump in the night!