BOOKS BY THOMAS SARC
Children, Teen, Adult
CLICK ON THE BOOK PHOTO TO BE TAKEN TO THE PUBLISHERS WEBSITE.
BOOKS ALSO AVAILABLE AT AMAZON.COM, KINDLE, NOOK, BARNES AND NOBEL
AND BOOK STORES ACROSS THE USA AND INTERNATIONAL.
MY DOG'S WORLD...
The author's dog, Ginger, has dreams just like you and me. She dreams that she is a doctor, airline pilot, sailor and more. ANYTHING is possible in Ginger's dreams! Ginger shows that you can be whatever you want to be, no matter who you are (even if you have a tail)!

E-MAIL LETTERS FROM A WACKO!
Ever since he was old enough to walk, Tom sarc has tormented others. Now in his book, E-Mail Letters From A WACKO, he continues his torment as an adult. Tom launched a kamikaze crusade against corporations, associations, organizations and individuals with some of the stupidest, craziest, wackiest emails ever...asking the most outrageous questions and making the most bizarre requests (and receiving surprisingly earnest responses back)! You will die laughing!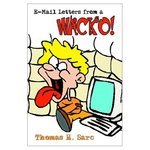 SWEET REVENGE
The idea of turning the other cheek goes against human nature. In SWEET REVENGE, author Thomas Sarc presents various ideas (many outrageously funny) for getting revenge on your fellow man/woman! Here you will learn how to get the upper hand against anyone who has mistreated you.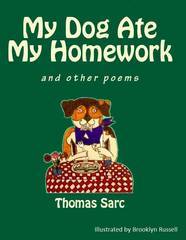 THE HAUNTED ATTIC
The first in the NIGHTMARES series of books for teens. In the Haunted Attic, a bunch of bored kids get into trouble while investigating a haunted attic.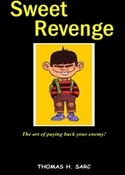 THE CATS FINAL EXIT MANUAL
If you hate cats as much as the author...or just have a warped sense of humor, this book is for you! A hilarious collection of illustrations, poems, etc. about cats ending it all.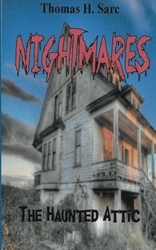 DUSTY'S BAD HAIR DAY
Dusty is a cute little dog who always had problems with his messy, tangled hair. Nothing Dusty did would fix his hair to make him look like a normal dog. Poor Dusty! What will he do?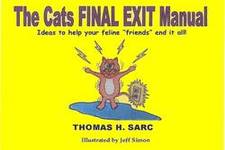 BATHROOM GRAFFITI...and other wacky works of art!
Photos from around the world of funny, vulgar, repulsive, enlightening...graffiti, signs, product labels, etc.

DOGS
A fascinating children's picture book showing how dogs play and work with us and how they are our best friend!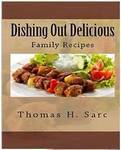 ALWAYS LOOK BEHIND YOU
The first edition...a collection of horror short stories, illustrations, photos, humor, historical and current facts...all dealing with horror, macabre, monsters, paranormal and things that go bump in the night!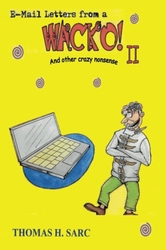 THE PHONE BOYZ - CD
This is a CD recording of prank phone calls made by the author and a friend. It consists of about 30 minutes of hilarious calls!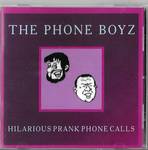 TOM SARC GETS REVENGE ON TELEMARKETERS
Get rid of those annoying telemarketers once and for all - and have fun while doing it! This book is a collection of humorous things to say to these pests when they call you.