BOOKS BY THOMAS SARC
Children, Teen, Adult
To purchase a book, go to amazon.com and search "thomas sarc"
Prices are for paperback - see kindle prices on Amazon
E-MAIL LETTERS FROM A WACKO!...$9.99
Ever since he was old enough to walk, Tom sarc has tormented others. Now in his book, E-Mail Letters From A WACKO, he continues his torment as an adult. Tom launched a kamikaze crusade against corporations, associations, organizations and individuals with some of the stupidest, craziest, wackiest emails ever...asking the most outrageous questions and making the most bizarre requests (and receiving surprisingly earnest responses back)! You will die laughing!

SOMETHING IN THE SHADOWS...$12.99
A book of poetry and stories dealing with death, murder, vampires, supernatural and everything horror.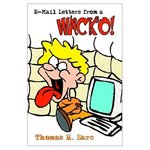 SWEET REVENGE...$12.99
The idea of turning the other cheek goes against human nature. In SWEET REVENGE, author Thomas Sarc presents various ideas (many outrageously funny) for getting revenge on your fellow man/woman! Here you will learn how to get the upper hand against anyone who has mistreated you.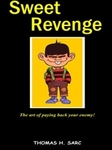 THE CATS FINAL EXIT MANUAL...$12.99
If you hate cats as much as the author...or just have a warped sense of humor, this book is for you! A hilarious collection of illustrations, poems, etc. about cats ending it all.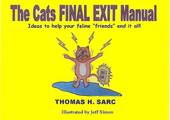 BATHROOM GRAFFITI...and other wacky works of art! $14.99
Photos from around the world of funny, vulgar, repulsive, enlightening...graffiti, signs, product labels, etc.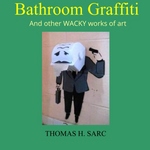 DISHING OUT DELICIOUS...$12.99
A collection of the authors family recipes.

ALWAYS LOOK BEHIND YOU...$12.99
The first edition...a collection of horror short stories, illustrations, photos, humor, historical and current facts...all dealing with horror, macabre, monsters, paranormal and things that go bump in the night!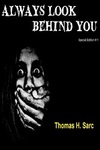 THE PHONE BOYZ - CD...$12.99
This is a CD recording of prank phone calls made by the author and a friend. It consists of about 30 minutes of hilarious calls!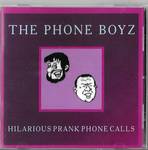 TOM SARC GETS REVENGE ON TELEMARKETERS...$12.99
Get rid of those annoying telemarketers once and for all - and have fun while doing it! This book is a collection of humorous things to say to these pests when they call you.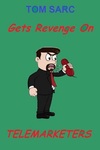 FED UP!...$13.99
If you are fed up with drivers...wanna smack people who are constantly on cell phones...fat people eating all the food in buffet lines...Then FED UP is for you!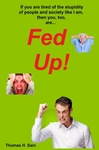 E-MAIL LETTERS FROM A WACKO II...$12.99

First there was the immensely popular E-Mail Letters From A WACKO! Now, from author Thomas Sarc comes his newest humor book...E-Mail Letters From A WACKO II and other crazy nonsense! This is a collection of letters to various individuals, companies, organizations asking the most ridiculous questions...making the craziest requests and, surprisingly, getting earnest responses! PLUS this book also has other crazy nonsense. You will laugh yourself into a seizure reading this book!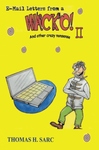 THE REAL RULES OF THE ROAD...$12.99

There are many idiots on the road today. Are you one of them? This is a hilarious AND serious collection of the stupid things drivers do while behind the wheel.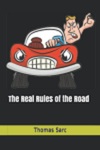 CORONAVIRUS SURVIVAL GUIDE - $9.99
2020 is a horror year! The deadly coronavirus striking thousands. This book gives practical advice, tips as well as games, humor, etc to pass the time when you are stuck at home.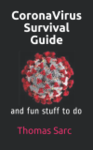 WHO STOLE MY TOILET PAPER? $9.99 During the coronavirus, people were hoarding toilet paper. For some reason they felt that this was the most important thing in life! This book deals with toilet humor and humor of different types.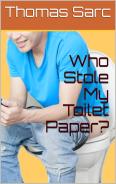 KEPT IN THE DARK $13.99
Governments, corporations, retailers, etc around the workd are full of surprises. Over the centuries they have deceived citizens, risked their lives, scammed them and even caused their death. Here are the fascinating facts of how these entities "care about you!"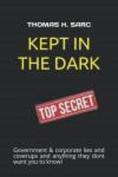 You Cant Out-Stupid Trumps Stupidity$11.99
President Trump...business man, billionaire, stooge...moron! How many words describe this bafoon president? Find them in this book. Puzzles, facts, and everything Trump. Includes Stupid things OTHER people do.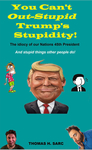 FOUR YEARS WITH (what some say) A MENTALLY DISTURBED DICTATOR $12.99
As president, Donald Trump did and said many stupid things. Read about some of them here!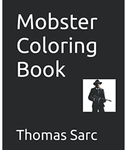 WORLD OF ASSHOLES $12.99
A hilarious book describing they actions of assholes you meet on the street every day...people you would like to punch in the head for being the jerks that they are. Rude drivers...shoppers trying to navigate the aisle while glued to the cell phone...government morons AND, if you look hard enough, you will probably find yourself in here! This book also contains "coupons" that you can copy and or cut out to hand out to assholes...put on their car windshield, etc. The world is made up of assholes. This book tells you all about them.br>